Direct Mail Printing Services
When used effectively, direct mail printing services can have a great impact on your company's recognition in the marketplace and be a valuable tool for growing your business. Dave the Printer is an award-winning printing company that caters to businesses in the DFW area. We print high-quality items for marketing, inner-office, and direct mail that will get your company the attention you have been craving. From design to print to mailing services, Dave the Printer has the expertise and experience to be your print/mail Partner. For over 45 years we have been helping companies move ahead of the pack with their marketing strategies. We are confident we are the perfect fit for you!
Direct mail is a marketing strategy that uses a mail service to deliver a custom promotional printed piece to a specifically selected target audience.
Direct Mail Marketing Items Include: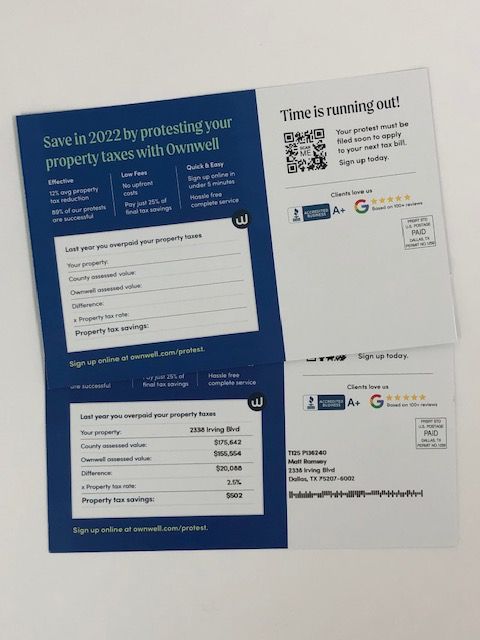 Brochures
Catalogs
Postcards
Newsletters
Flyers
Personalized letters
Personalized Envelopes and Flyers
Pretty much anything you would want to send a prospective customer! 
Dave the Printer can print as few as a couple hundred to 250,000 or more! Postcard printing campaigns that target a specific audience, with different messages, sent over 4 to 6 months work really well. We can print postcards in sizes ranging from standard 4 x 6 up to extra large 6 x 11 postcards in full color on one or both sides.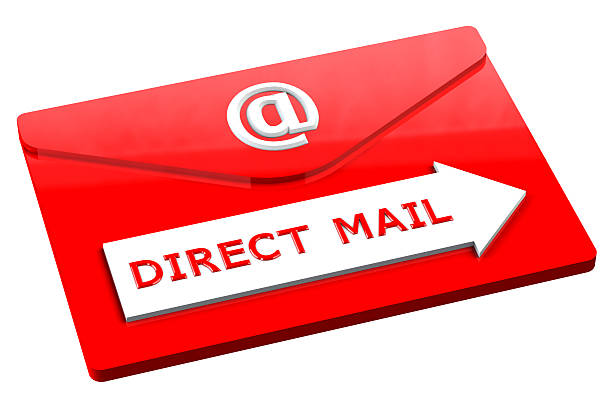 Mailing letters with variable data and the addressee's name gives a personal touch and can be used in conjunction with brochures or sell sheets all sent in the same envelope.
Direct mail services like Booklets and Catalogs printed in a nice gloss text in full color are sure to impress and can be tabbed shut and mailed as a single piece.
Who do I Send my Direct Mail To?
There are various ways to approach sending a direct mailer. The most common is developing a mailing list for the audience you want to target, whether that is purchased or a customer list that you have compiled or exported from your POS system. Our direct mail services include helping  you purchase a list that is targeted by factors such as zip code, residential or businesses, income and a plethora of other detailed options. Give us a call and let us get working on putting together a list for you.
What do I say in my direct mail campaign?
Designing a mail piece that will get your audience's attention, including a  strong call to action, is the next step in the process. Attractive eye catching color printing is the way to go for postcards and brochures. Letters printed on a nice letterhead paper using mail merge information have great results. 
The key to the design is getting the highest open rates possible and the call to action!
Throughout the design process we suggest including a way to track your results. This may be a code used when they contact you, a link that takes them to a specific web page or even a part of the call to action that says something like "mention this postcard. Tracking your responses will help you know what is working and what isn't. Don't be afraid to change things up a bit to test your mail marketing! 
Rate of Return
The average rate of return on direct mail campaigns is generally 1/2 to 5 percent. An ROI calculator can be an effective tool in your planning. The numbers increase when the customer gets more exposure to your brand which is why a postcard mail campaign that includes sending to the same people over a specific time works so well. Including an incentive like a discount or a special offer will increase your ROI!

Why Call Dave the Printer
As a family-owned business, Dave the Printer has been bending over backward for more than 50 years to make sure the best direct mail printing projects are just the way you envisioned. We will not leave you waiting, we understand that time is money. Our team at Dave's would be happy to meet you in person at our office in the Design District, or you can simply email us Print-ready files to service@davetheprinter.com. When your custom direct mail printing project is printed, we can handle the mailing side of the job. If you want to handle putting stamps on and taking your job to the Post Office, it can be delivered locally, shipped worldwide, or picked up at our convenient Dallas location. When you need "direct mail printing near me" …think of Dave the Printer.