Letterhead Printing Services
Dave has been printing letterhead as part of our printing services since 1973. Lots has changed over the years, but the end result needs to be the same – a professional letterhead for every organization that reflects well with quality printing on quality letterhead paper. Combining our over 45 years of experience with our graphics team and technical expertise means your business stationery is always in safe hands and will look great! 
We have lots of information below about how best to ensure a quality letterhead – stationary printed product. But nothing beats coming by our office so that you can see, feel and decide which letterhead paper and process work best for you. We'd love to meet you Monday – Friday 8:30-5pm to ensure a great letterhead printing experience!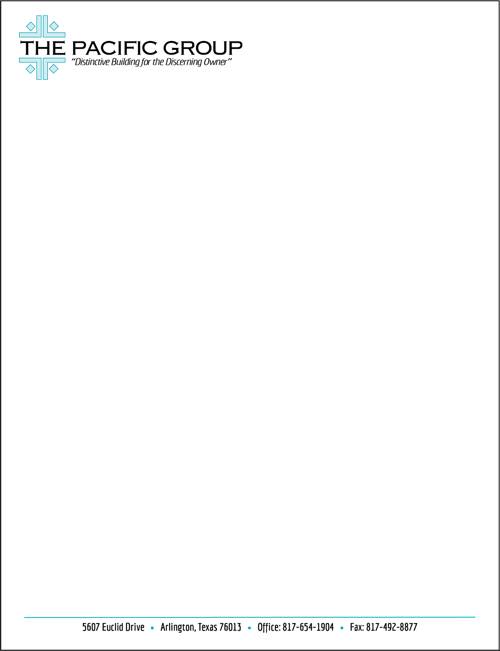 Letterhead can be printed with one color, two colors of ink or in a rainbow of colors (cmyk). The ink will be printed in either a flat offset print process or raised ink thermography effect and in individual colors for a formal appearance. The letterhead printing paper is usually a higher quality paper in a 24lb or 28lb that has matching envelopes. The quality of the paper is also important to establish your company's identity. 
What paper should I use for my stationary?
Business stationery should be selected with the right weight to establish the proper feel that supports your brand. A 24lb is considered standard weight for company letterhead. However, 28lb is highly sought after. Also consider a watermarked bond paper for a linen or even laid cotton feel when selecting your letterhead paper. Another important aspect of your letterhead would be the ability to be imprinted on by your office copier or laser printers. At Dave the Printer we ONLY use laser printer approved papers and high heat resistant inks that ensures your logo doesn't smudge or even replicate itself on the back of the next letterhead going through your laser printer or copier. The color of the paper should complement the logo and appearance. Keep in mind that the color of the paper can affect the ink color so request a sample before committing to a color scheme.
Business stationery plays an important role in establishing a company's brand identity. The objective of business stationery is for the public to identify the company from their brand and demonstrate that the company is serious and reliable. In the digital age we are in now, having a professionally produced company letterhead means much more than it used to. Giving the recipient the confidence that the sending company is established and respectable.  
What size should my stationary be?
Letterhead printing can be done on a variety of paper sizes. Usually 8.5 x 11 but we can also print on monarch size (7.25 x 10.5). Monarch size letterhead paper is great for personal letters and person-to-person correspondence. Monarch is smaller than the standard letter size and should always be sent with a matching envelope to ensure a professional look.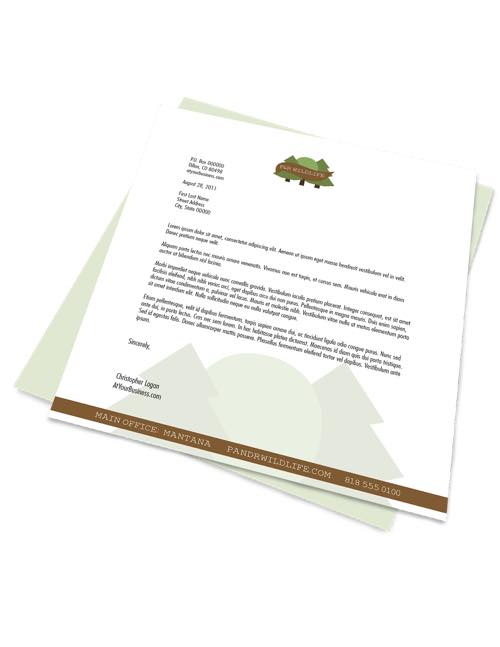 Can I print my own stationary?
 Yes you can print your own letterhead but ensuring color quality remains consistent on more than just a few stationary sheets can be difficult for a office printer to provide. Ensuring logo quality and consistent placement on the letterhead sheet is not a strong suit of the office copier either. One poorly printed letter going out to one key customer or prospect can reflect negatively on your organization's attention to detail.  Having your stationary printed by the professionals at Dave the Printer will ensure you have the quality and look your company needs. Our offset presses and digital equipment will provide that perfect look! Plus don't forget about the matching envelopes that most office print machines struggle to handle consistently.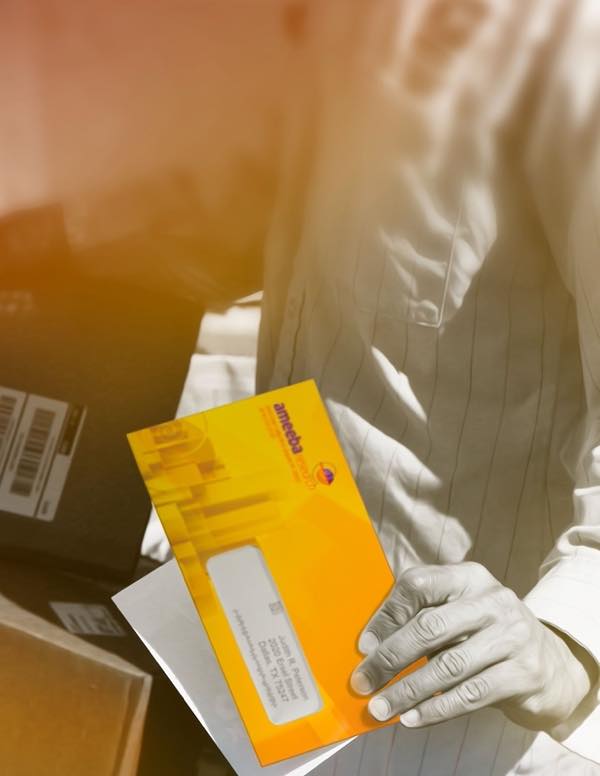 Why is it important to use a print company for all my printed materials including mailing?
By entrusting a print company for your printed envelopes, letterheads and as well as business cards, postcards, etc., you'll be sure to make a great first impression on your (potential) customers. We understand branding and that you want your business to look professional, legitimate and capable.
How does my print material make me look more professional?
Think about your own experience. If you were to receive a low-quality envelope in the mail or receive a letter with a poorly designed logo from a company you're not familiar with – would you trust it? Or would it end up in the garbage? These decisions will let the user's mind wander about the credibility of your company. The quality of your print material can have a big impact on your end-user.
In order to ensure your logo really pops on your print material we offer both digital printing (for smaller jobs) and offset printing (for larger jobs).
How do I know whether I want to use digital or offset printing?
Digital printing is the fastest method of printing today. If you have smaller print runs or If you have a lot of colors in your logo or print material, digital printing may be your best option. With digital printing, we're able to print from a digital-based image (i.e., a pdf) directly to your letterhead/stationary paper.
Offset printing uses actual ink, plates, and solutions. Typically for larger jobs, Specific pantone colors in 1 or 2 colors or full-color (CMYK) printing which we can print as well. Off-set printing has a 3 to 5 days turn-around for most jobs plus about a day for it to dry.
Digital printing uses 4-color (CMYK) powdery toners which fused onto a paper sheet. For most of the digital print jobs we can get it done in as little as a few hours or days.
Dave the Printer is a local printing company that can handle most any and all of your printing needs. Whether you need short run Letterhead and envelope printing or thousands for a mailing, we offer exceptional color print quality, delivery or pick up options with a fast turnaround and a Live person to help you along the way!
You can send Dave a print-ready file online, or via email and we will print the stationary on the paper you choose, or you can also come in for a consultation and speak with our staff to create the perfect letterhead and envelope to showcase your company.
Printing in a Variety of Standard and Custom Sizes to Fit Your Preferences
Print your stationary materials with a quick turnaround time.

Various Shipping Options if Needed
 Print in one, two, three or full color from your file or one we create.
Help you choose the right weight, texture and thickness of paper.
Set up the artwork in the correct way to get optimum print quality so you don't have to worry about it.
Flexibility in Run Sizes as well as Discounts for Larger Runs
What makes Dave so unique?
As a family owned business, Dave the Printer has been bending over backwards for over 45 years to make sure the best letterhead – stationary printing projects are just the way you envisioned. We will not leave you waiting, we understand that time is money. Our team at Dave's would be happy to meet you in person at our office in the Dallas Design District, or you can simply email us Print-ready files to service@davetheprinter.com. When your letterhead – stationary printing project is ready, it can be delivered locally, shipped worldwide, or picked up at our convenient Dallas location. When you need printing near me …think of Dave the Printer.