Booklets are one of the most common types of

printed collateral

used by businesses of all types.
You are looking for a professional booklet printing service that accurately and attractively conveys the integrity of your organization. Whether you need 4, 8, 12, 20-page booklets or larger, Dave the Printer is who you should turn to for your custom booklet printing services!
As a versatile marketing and promotional tool, a custom booklet can provide crucial information for your audience. Booklet printing can encompass anything from a common booklet size of 8 page 5.5 x 8.5 cheap booklet printing, 8.5 x 11 multi-page full-color manuals, or custom sizes like 6 x 9 or 9 x 12. High-quality presentation booklet printing allows you to get your message across in a convenient and easy to use format.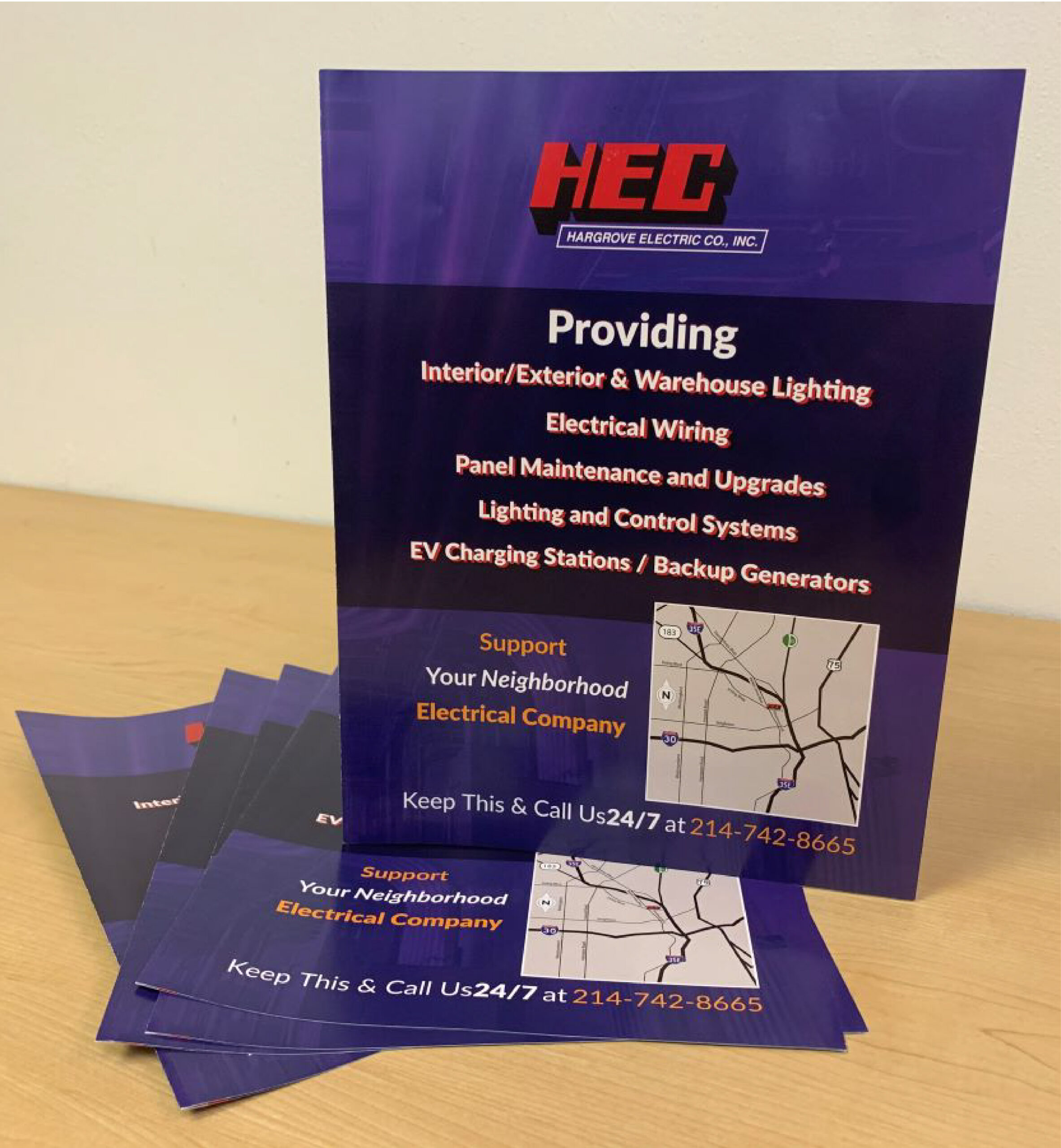 Dave the Printer is a Local booklet printing company that can handle any and all of your printing needs. Whether you need short-run custom booklet printing or 168-page catalogs, we offer exceptional color print quality, binding options with a fast turnaround, and a Live person to help you along the way!
You can send Dave a print-ready file online, or via email and we will print the booklet according to your specifications or you can also come in for a consultation and speak with our staff to create the perfect booklet to showcase your message.
Dave's Booklet Printing Services Include:
---
Printing in a variety of booklet sizes to fit your preferences.
Printing your booklets with quick turnaround time.
Providing Saddle Stitch binding (folded in half with staples in the fold), Spiral Coil booklets, Spiral Wire binding, and Perfect binding.
Help you choose from a large selection of weight, style, and color of paper.
Print services in one color, two-colors, full color or black and white.

Digital printing

as well as

offset printing

are available.
Our graphic design team will set up the pages in the correct print order so you don't have to worry about it.
Our team also provides flexibility in run sizes as well as discounts for larger runs.
Learn More About Binding Options for Your Custom Booklet
Saddle Stitched Booklet Printing
Saddle stitched booklets is a common and economical method of booklet binding. Saddle stitching is simply to have your booklet held together by two staples in the fold. Dave prints your pages, folds them in half, then gathers the sheets together and staples them in the spine of the fold.
How to Get a Booklet Printed
Each sheet printed represents 4 reading pages so saddle stitched booklets must come in page counts divisible by 4 and blank pages are included in the page count. Because each sheet printed represents 4 reading pages, saddle stitched books come in (8-pager, 12-pager, 16-pager, and so on). Saddle stitched booklets can be a digital print job or an offset printed booklet, usually depending on the number of pages and the quantity to be produced. Once your custom booklet is printed and saddle stitched, your booklets can be picked up, shipped, or delivered locally.
Coil Binding and Wire Binding
Spiral plastic coil binding and Wire binding are binding options that allow the finished booklet to be easily opened in a way that it lies flat. Both wire and coil binding options are cost effective and provide a clean professional look. A roll of holes are punched through your booklet on the binding edge. Then, either a color plastic spiral coil or a wire binding is then inserted through the holes to hold the printed sheets together. Custom printed covers and/or Clear plastic covers can be added to protect your document and showcase the quality of your booklet. Once printed and bound, your booklets are ready to go!
Perfect Bound Booklets
Perfect Binding or softcover books are formed when book pages are glued together at the spine. The cover is usually made from a thicker card stock and coated to protect the book. The name "perfect" binding comes from the cut of the pages. All pages, including the cover, are printed oversized and then cut to be the same (finished) size and therefore line-up "perfectly". Perfect bound books have a wide variety of purposes and we have seen them used for catalogs, magazines, portfolios, graphic novels, workbooks, and more. Perfect bound books can include between 36 pages and 500 pages! Once your booklet is printed and Perfect bound, your booklets can be picked up, shipped, or delivered locally.
What Makes Dave So Unique?
---
As a family-owned business, Dave the Printer has been bending over backward for over 40 years to make sure the best booklet printing projects are just the way you envisioned. We will not leave you waiting, we understand that time is money. Our team at Dave's would be happy to meet you in person at our office in the Design District, or you can simply email us Print-ready files to service@davetheprinter.com. When your custom booklet printing project is ready, it can be delivered locally, shipped worldwide, or picked up at our convenient Dallas location. When you need booklet printing near me …think of Dave the Printer.