Dave the Printer has been printing posters for over 45 years, as part of our large printing services we offer Dallas area customers. Combining our decades of experience with our technical expertise means your poster order will always look great! That's the Dave Promise!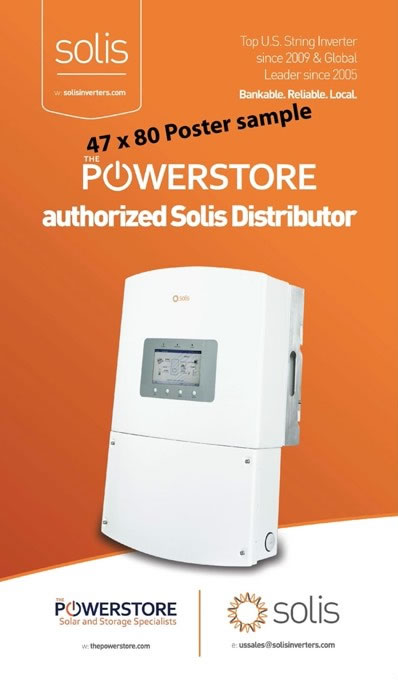 Sample of a 47″ x 80″ Printed Poster
Everything you need to know about Poster Printing from Dave:
How much does it Cost to Print a Poster?
Poster printing pricing depends on the size as well as the material we are printing on. Please fill out our quote request form so that we can give you a accurate and exact price for your printed posters. No surprise pricing with Dave!.
How Long does it take to get my Posters Printed?
For small posters say 11 x 17, turn time can be as short as 1 to 2 days. For large posters like 24 x 36 the turn time would be closer to 4 working days for a quantity of say 50 to 5,000. For short runs of larger posters, less than a dozen, turn time could be only 1 or 2 days.
What is a normal Poster Size?
Standard small posters are 11 x 17 or 12 x 18. Common sizes for large posters are 24 x 36 and 26 x 40. However, at Dave's we can produce Custom Sized Posters to whatever finished size you require. Custom poster sizing available up to 52″x120″ with Dave. Just ask us for a quote!
What is the best Poster Size Pixels? Or, what is best for poster image resolution?
If your file format is a jpg or png it is best to have the image at 300 dpi at the size of the poster. A 300 dpi image that is only 4"x6" will have a very low DPI when enlarged to 11" x 17" or larger. The result will be a very jagged and pixelated printed poster. We prefer a high resolution PDF file created at the size of the poster you want printed. But don't worry, we preflight all customer files (including resolution and pixels) to make sure you will be happy with what we print!
How do I choose a poster size?
This question all comes down to what you are intending to do with the poster. If people are going to be looking at the poster from a distance obviously bigger is better! However, the larger the poster's size the more expensive to produce.
What is the difference between Poster Board and Poster Paper?
Smaller posters we would recommend be printed on 100# glossy cover weight paper. Photo quality, glossy paper stock can be used to print enlarged photos, signs, and artwork and the slightly thicker cover weight paper will help keep the poster from showing signs of wear from transportation. They are however, delicate and not scuff resistant or waterproof. For Larger Posters a 100# glossy text/book weight paper would be recommended as you can roll these posters easily. Yet Photo Paper or 12pt C2S Blockout Posters are an economical paper option featuring thickness and durability. It's semi-gloss surface and the block-out center layer will keep the light out, ensuring 100% opacity. They are ideally used to print indoor signs, banners, and P.O.P. items – giving you a professional look to your imagery that is more durable than traditional paper poster printing. Printed posters are carefully rolled and packaged in tubes for easy pickup, transporting or shipping. We also can print your poster on Foamcore board or Gator board which are hard stiff substrates perfect for mounting or setting on an easel.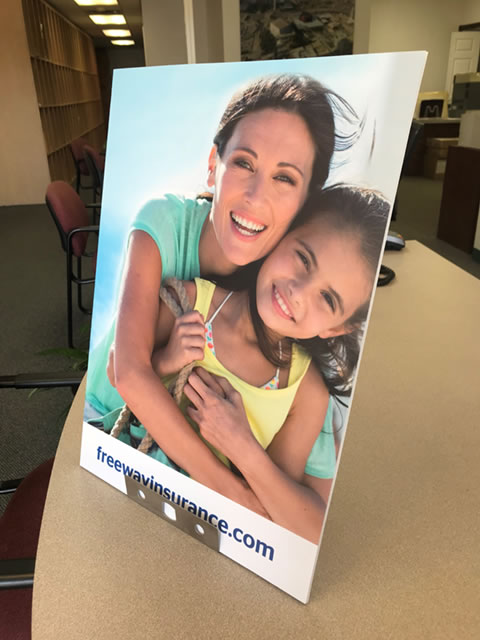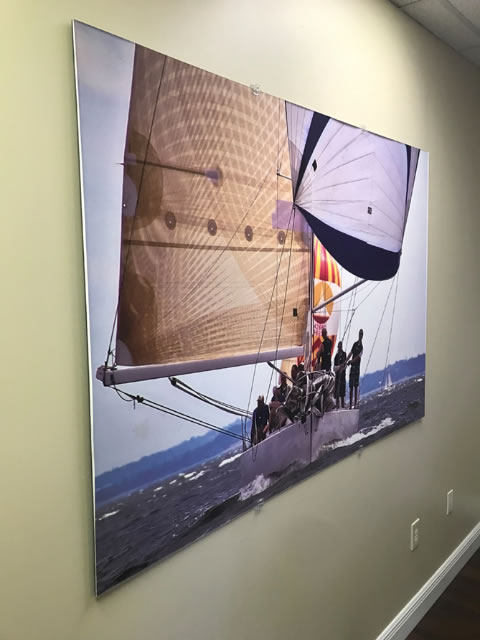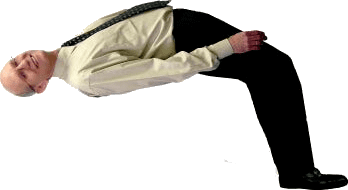 Poster Printing on Foamcore Board or Gator Board
Foamcore board or gator board are typically 1/8″ in thickness to which the poster is printed directly to the material. Foamcore board or gator board are ideal for posters that need to stand on a easel for easy viewing at events, tradeshows, trade booths, directions and other announcement type posters. Printing your posters on foamcore board or gator board are also perfect for mounting to a wall. They can be printed either high glossy or a matte type finish and you can easily mount them to your wall using any standard wall mount hardware like brackets, screws or other.
What finish is best for posters?
Gloss usually works best for posters just like photographs.
What should you know about designing your poster?
Effective poster design should include the key points you are trying to convey as well as high quality images. Think of a movie poster. An image in the background with type over the top of the image telling about the movie is very effective way to communicate via poster design. We at Dave's can help you design the poster – click Graphic Design above or give us a call for a quote.
How many Posters can I order?
As many as you need. We have printed thousands of poster prints. If you need more than just a few of the same poster, we can print runs of 250 or more on a 100# gloss text with aqueous coating to seal in the ink (no smudges or dirty hands), and in sizes from small up to 26″ x 39″!
Some common uses for Posters are:
Announcement & Direction Posters
Event Posters
Political Posters
Sale Announcement Posters
New Product Release Posters
Restaurant Specials Posters
Wedding or Memorial Posters
Large Movie Posters
Health & Awareness Posters
Dave the Printer is a Local Poster printing company that can handle any and all of your printing needs. Whether you need 1 short run custom poster printing or 1000 movie posters of the same design, we offer exceptional color print quality, a variety of different papers and boards, delivery and pick up options with a fast turnaround and a LIVE person to help you along the way!
You can send Dave a print-ready file online, or via email and we will print the posters on the paper you choose, or you can also come in for a consultation and speak with our staff to create the perfect poster to showcase your message or remember an event.
What makes Dave so unique?
---
As a family owned business, Dave the Printer has been bending over backwards for over 45 years to make sure the best poster printing projects are just the way you envisioned. We will not leave you waiting, we understand that time is money. Our team at Dave's would be happy to meet you LIVE and in person at our office in the Dallas Design District, or you can simply email us Print-ready files to service@davetheprinter.com. When your custom poster printing project is ready, it can be delivered locally, shipped worldwide, or picked up at our convenient Dallas location. When you need printing near me …think of Dave the Printer.