Foil Printing 
High-quality foil stamping services from your Local printer, Dave the Printer!
Buy Foil Stamping Services From Dave!
Foil stamping is an excellent way to incorporate prestige and class to your next print project. Our custom foil stamping services will help you shine by adding an eye-catching flash to any printed pieces, like business cards, information packages, invitations, letterhead, or presentation folders. We also provide deboss/emboss, lettering, custom folders, business cards, and numbering, to name a few foil stamping services for the Dallas/Ft. Worth area. Foil Stamping is used to accent certain aspects of a design and is commonly known as a special finishing process in printing. Dave the Printer tackles every job with extreme high attention to detail and we work vigorously to ensure that each project we deliver to you, you will be satisfied.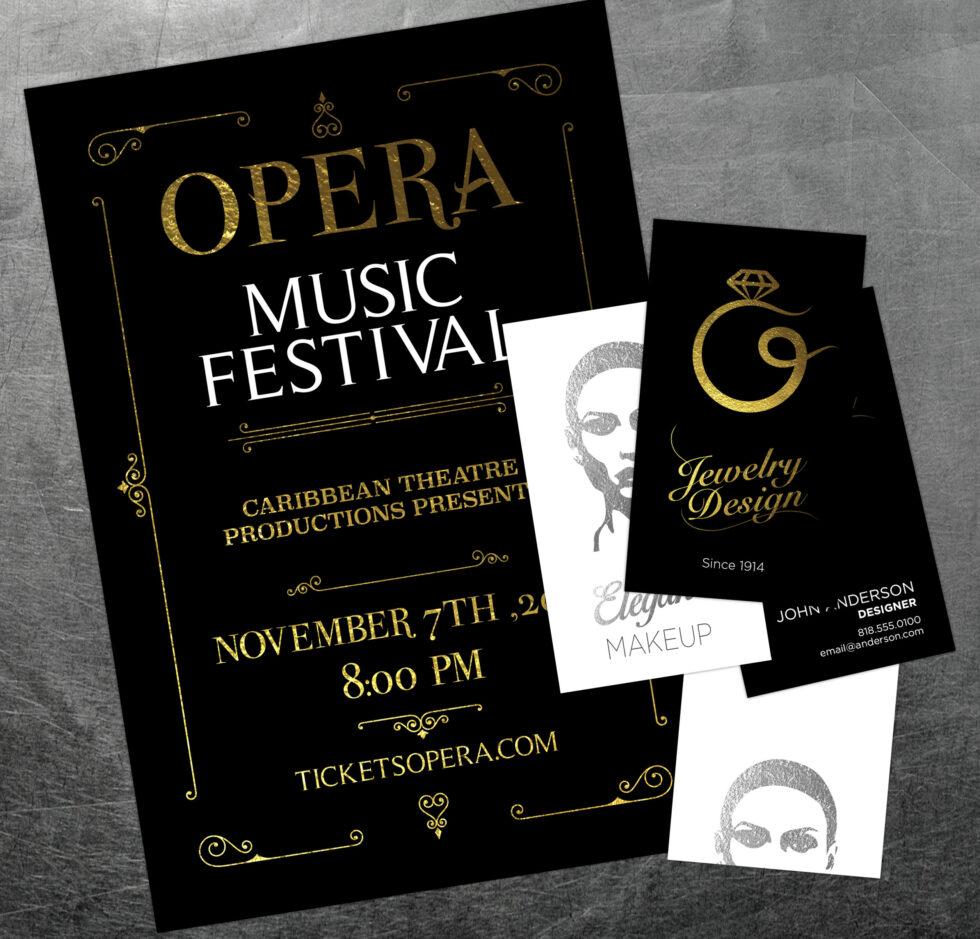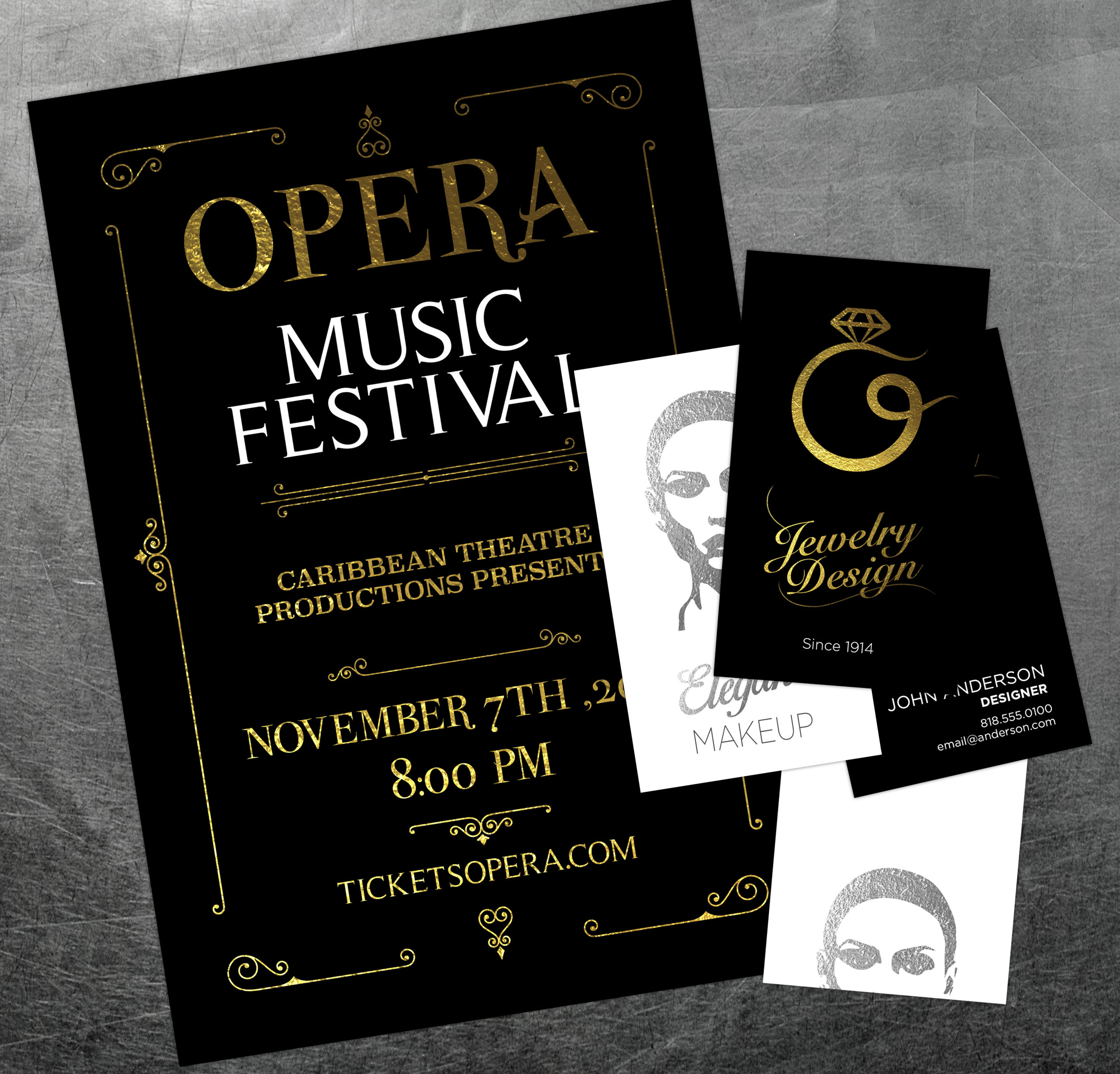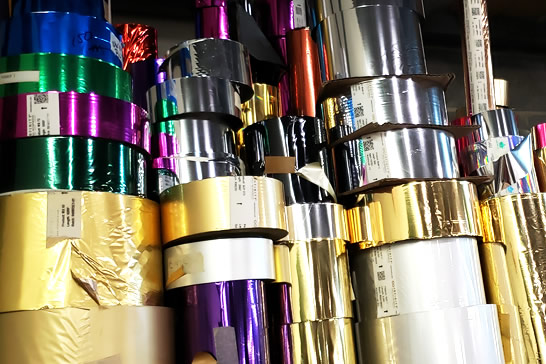 Types of Foil Stamping:
Flat Foil stamping
Foil Embossing
Foil Debossing
Types of Foils at Dave the Printer:
Metallic Foils – metal-like shimmer, and a shine or sheen
Gloss Pigment Foils – highly glossy, non-metallic finish
Matte Pigment Foils – dull finish with deep vivid solid color
Holographic Foils – adds dramatic effect, provides a futuristic look
Special Effects Foils – adds texture and/or pattern for distinction, like pearl, leathers, leathers wood grains, or marbles
Scratch-Off Foils – creates an interactive print by hiding/covering information that can be revealed by scratching the foil aw
These foil stamping options will enhance your brand identity and ensure your printed materials make a lasting memorable impression. We provide a wide range of foil stamping colors, from standard gold and silver to various hues of blues, purples, greens and whites, to list a few options. Our foils come in patterns, pigments, metallic, and many other configurations. Foils are more opaque than printing ink so the foils can be applied on any type of print job. Our professionals will work with you to discover your wants and needs, and deliver a piece that you will love. Call Dave the Printer first when you're looking for flawless foil stamping.
What Can You Foil Stamp? Check Out Our Suggested List:
Turnaround, Pick Up, & Delivery
Contact us today, to get your quote for your Foil Stamping Needs
Dave the Printer bends over backwards to make it convenient for businesses to order and receive their Foil Stamping print projects. We don't like to leave you waiting, and understand that time is money. We would be happy to meet you at our Dallas location in the Design District, or Print-ready files can be sent to our team via email. Once, your Foil Stamping project is printed and ready, it can be picked up, delivered locally, or shipped worldwide.