Color Copies by Dave
Creating color materials doesn't have to be time-consuming or expensive. In fact, a great alternative to Full-Color Offset printed materials may be short-run digital color copies. Digital color copies are completed quicker and easier than other options like offset printing, which saves you time and money. Our high-quality Xerox color machine is great for short runs of 500 or less which can provide you with a quick solution for your color printing needs. Call us today to begin your color print project!
High-Quality Color Copies From Your Local Family Owned Printing Company – Dave the Printer!
Why use Digital Color Printing instead of offset?
Fast turnaround, an assortment of papers and cardstocks available, lower-cost on short-run jobs, and digitally printed materials look great! At Dave's, we can quickly print Color Copies, Business cards, Flyers, Handouts, or a host of other items digitally from your file or of the glass.
Digital Color Copies are a great option and on some jobs, we can even get you a digital proof on the exact paper and digital copier that your job will be printed on, so you will see exactly what the finished product will look and feel like. On our digital printing equipment, we can print in full color (CMYK) or we can even match some PMS colors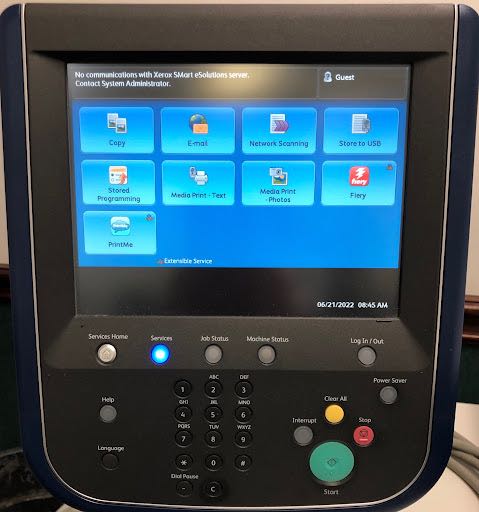 Dave's experts make printing easy! Print your lower volume items like small booklets, invitations, menus, short run carbonless forms, color copies, or full-color  ½ or ¼ sheet flyers more cost-effectively using our digital equipment. Talk to our experts to see if digital color printing is the best option for your project.
Reasons for Having Your Job Digitally Printed at Dave the Printer:
We provide a wide range of paper stocks and finishes (offset or digital)

Our printers pride themselves on fast turn times.

Our proofing process is quick, easy, and on the same paper as the finished job will be printed on

Dave offers in-line saddle stitched booklets

Digital printing is very cost-effective on short runs

Dave creates prints of up to 12 x 18 inches

And much more!
Printing With Dave the Printer
The staff at Dave's is available to answer your questions and help you along the way to getting your job digitally printed. We work with you to meet your needs and expectations. Whether you're an experienced designer or this is your first project, our printers produce completed work that you can be proud of. Call us today to learn more about our process or to begin your project.
Already know what you're looking for? Bring us your own files! We'll print them for you with the best printer option- our digital printer or offset printing press.
Need help creating your print-ready files? The Dave the Printer expert graphic design team works with you to discover what you're looking for and create a layout that will grab your attention.
You decide on the size and weight of the paper we use, and whether you want a coating, folding, or another finishing service to provide a valuable marketing tool for you and your company.
Call or Fill Out a Quote Form Today From Our Website
---
At Dave the Printer, you will receive high-quality affordable prices on color copies and on-time delivery every time. As Dave's been saying for more than 40 years, he'll "bend over backward" to make his customers happy. You are guaranteed great customer service. What are you waiting for? That great first printed impression is just a call or click away.